Is there ever such a thing as too much tomato soup? The answer is no. And most definitely not when there are grilled cheese sandwiches around.
This super garlicky version has coconut milk for dairy-free creaminess, red pepper flakes for a little kick, and smashed white beans for fiber and satisfaction. It's balanced, warming, and comes together in just 30 minutes with 1 pot and 10 ingredients.
Super Garlicky Tomato Soup with Smashed White Beans from Minimalist Baker →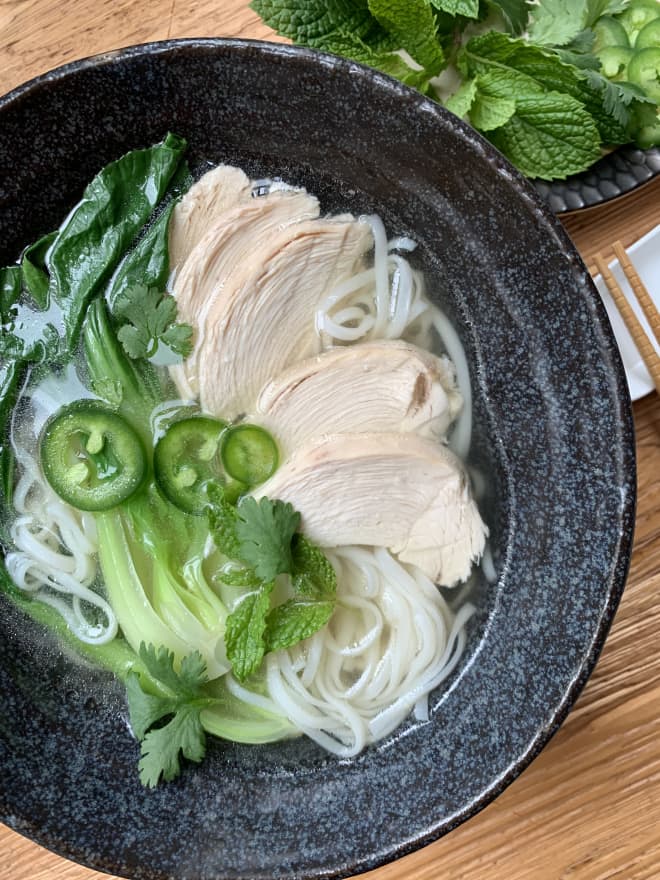 Perfectly cooked chicken with the press of just a few buttons? Yes, please!
READ MORE…
Is there anything better than a classic bowl of tomato soup? When it's creamy, comforting, savory, and perfectly balanced like this one, we think not! This version has all the amazing tomato soup flavor you know and love thanks to simple ingredients and quick and easy methods!
This 1-pot wonder is the perfect pairing for grilled cheese sandwiches, vegan BLTs, grilled romaine salads, and beyond. Let us show you how it's done! 
How to Make Tomato Soup
The elements of a classic tomato soup are simple: sautéed onions, garlic, and dried basil bring depth of flavor, while whole peeled San Marzano tomatoes (a super sweet and balanced variety!) bring all tomato lovers' dreams to life.